Biography
Summary
---
Beginnings in Basildon
Is Dave the oldest among his siblings?
No, he is the second oldest child. Sue is older while Peter and Philip are younger.
When and why did Dave change his last name to "Gahan?"
Dave took the surname, Gahan, from his stepfather, Jack Gahan, when he was young. Len Callcott is Sue and Dave's biological father and he left the family when Dave was a toddler. Sylvia remarried, this time to Jack Gahan, an administrator with Shell Oil, and they eventually had two more children together, Peter and Philip. The whole family moved to Basildon at this time, as well.
When did Dave find out about his biological father?
What was Dave's youth like?
Did Dave go to college?
References
"Private Lives: The Depeche Mode Story Part 1: Dave Gahan: The Wild Boy", No1 magazine (May 4, 1985)
---
Starting Depeche Mode
When and how did Dave join Depeche Mode?
Did Dave write any Depeche Mode songs?
Not until 2005 when Playing the Angel came out did any of Dave's songs get included on a Depeche Mode album. Thus, for the first 25 years of the band's career, the lead singer served only as the interpreter of lyrics written first by Vince Clarke, and then after his departure from Depeche Mode in 1981, primarily by Martin Gore. Alan Wilder contributed the lyrics to a few songs that were also sung by Dave.
References
---
Solo Career
When and how did Dave's solo career come about and what became of it?
In 2003, Dave finally broke from the confines of his long-running band and released his debut solo album, Paper Monsters, whose lyrics were all written by him. To read more details about this album, visit the Paper Monsters section. Right after releasing the album, he went on a tour around the world, with one show being professionally filmed and released on a DVD called Live Monsters. In 2007, Dave recorded and released another solo album called Hourglass. To read more details about this album, visit the Hourglass section.
---
Personal Details
Is Dave married?
Yes, Dave has been married to Jennifer Sklias-Gahan, an actress and scriptwriter from New York, USA, since February 14, 1999. They first met at a spa in Arizona in the mid-1990s.1 He was living in Los Angeles and she was living in New York at the time. He eventually moved to New York to be with her in 1998 and they were married in a traditional Greek Orthodox wedding ceremony on Valentine's Day, 1999. One funny tidbit is that Jennifer refuses to call him "Dave" and only calls him "David."2
How many times has Dave been married?
Counting his current marriage, Dave has been married three times. From 1985 to 1991, he was married to Joanne Fox from Basildon, Essex, England. From 1992 to 1996, he was married to Teresa Conroy from Los Angeles, California, USA.
Does Dave have any children?
Yes. Dave has three children- two sons and one daughter. Jack Gahan is his son from his marriage to Joanne Fox, James Rogers-Gahan is his stepson and biological son of Jennifer Sklias-Gahan, and Stella Rose Gahan is his daughter from his marriage to Jennifer.
How did Dave get "The Cat" nickname?
After multiple brushes with death and visits to the hospital during his drug years in Los Angeles, California, paramedics there gave him the nickname, "The Cat," in reference to the joke that a cat has nine lives.3 But it was no joke- Dave came close to dying a few times during the 1990s- once by suffering a drug-induced heart attack at a Depeche Mode show4, another time when he attempted suicide at home by slashing his wrists5, and the most infamous incident taking place on May 28, 1996 at the Sunset Marquis Hotel where he injected a lethal mix of cocaine and heroin that caused his heart to stop for two minutes.3
Did Dave have cancer?
Technically, yes. In 2009, doctors found a malignant tumor in his bladder which they subsequently removed.6 Dave had fallen ill right before a Depeche Mode show and was rushed to the hospital where they eventually discovered the tumor. Doctors operated on it the very next day and had it removed. Since then, Dave has been cancer-free.
References
---
Other Details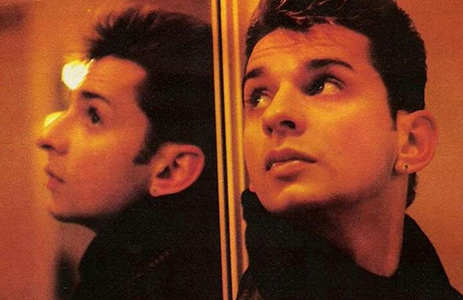 What is Dave's astrological sign?
Being born on May 9, Dave is a Taurus. astrology-zodiac-signs.com has the following nice and concise summary on the strengths, weakness, likes, and dislikes of a Taurus:
Strengths: Reliable, patient, practical, devoted, responsible, stable
Weaknesses: Stubborn, possessive, uncompromising
Taurus likes: Gardening, cooking, music, romance, high quality clothes, working with hands
Taurus dislikes: Sudden changes, complications, insecurity of any kind, synthetic fabrics
What is Dave's Chinese zodiac sign?
Dave was born in 1962, the Year of the Tiger. According to thechinesezodiac.org, people born in the Year of the Tiger are among other things, "brave," "bold," "warm-hearted," "open," and "honest."
---
Magazine Snippets
Below are snippets from various magazines that profiled Dave.
---
Quotes
By Dave
References
By Others
References